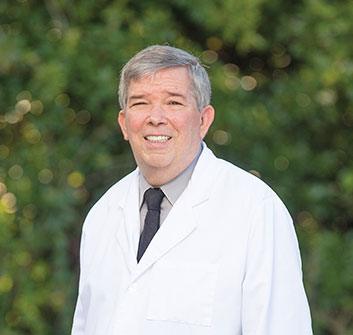 Grafton Teets, DDS
Dr. Grafton Teets has proudly been practicing in the Biloxi, Mississippi, area for more than 20 years. He earned his bachelor's in zoology in 1979 before going on to receive his dental degree at Northwestern University Dental School, Chicago in 1983. He continues to broaden his dental knowledge, taking annual continuing education courses and seminars. Topics for 2022 include personal protective equipment, pain management, and advancements in toothpaste and toothbrush technologies. Dr. Teets also has prior military experience, having served 13 years active duty in the Army and 7 years in the Reserves as a dentist. He takes pride in the fact that many active duty family members, retirees, and their families entrust their dental care to him.
Further adding to his accomplishments, Dr. Teets is a member of the American Dental Association (ADA), and the Mississippi Dental Association. He has completed both the basic and advanced courses for Fountain of Youth Dentures®, and is pursuing a fellowship at the Las Vegas Institute for Advanced Dental Studies in treating TMJ disorder and migraines. Dr. Teets' goal as a dentist is to get rid of his patients' tooth pain, help migraine sufferers find relief, and effectively restore smiles.
Dr. Teets is married and has two sons, ages 27 and 25. He also has one dog and six cats, all of which are rescue animals. His hobbies include photography, art history and reading.