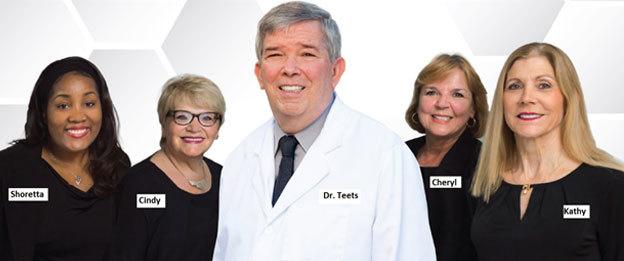 At Biloxi Family Dental Care, our dental team focuses on providing each of our patients with comfortable, compassionate dental care and a pleasant, positive dental experience. We take our time with each patient, so each and every person receives the individualized care they deserve. We provide patient education, so you can make informed decisions regarding your oral health. Each of our team members is knowledgeable, caring, and highly trained, and will go the extra mile to help maximize your insurance benefits. If you have any questions or need assistance, please feel free to talk with us. We are always happy to help, and we look forward to serving you!
Cindy – Practice Administrator
Cindy joined Biloxi Family Dental Care in 2008. She is an educator by training. One of the reasons she finds her work here so fulfilling is that it is a learning environment. Cindy gets to use her teaching skills to help educate patients about things like dental treatment and insurance. She also gets to be a student. She started out with no dental knowledge, and has since learned a great deal about dentistry and managing a dental practice. Another aspect she greatly enjoys about working here is forming relationships with our patients and seeing them realize their goal for improved oral health. Cindy contributes to our success by working behind the scenes, filing insurance claims, advocating for patients with their insurance companies, and completing reports and other clerical functions. In her leisure time, Cindy enjoys cooking, reading, travelling, and spending time with family and friends.