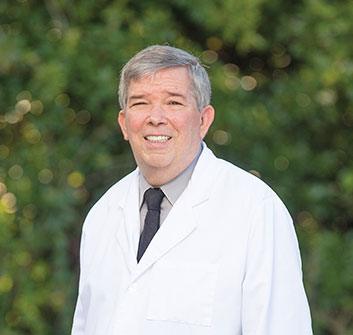 Grafton Teets, DDS
Dr. Grafton Teets has proudly been practicing in the Biloxi, Mississippi, area for 17 years. He earned his bachelor's in zoology in 1979 before going on to receive his dental degree at Northwestern University Dental School, Chicago in 1983. He continues to expand his dental knowledge by taking continuing education courses every year on topics ranging from obstructive sleep apnea and the history of anesthesia, to aesthetics and dental implants. Dr. Teets also has prior military experience, having served 13 years active duty in the Army and 7 years in the Reserves as a dentist. He takes pride in the fact that many active duty family members, retirees, and their families entrust their dental care to him.
Further adding to his accomplishments, Dr. Teets is a member of the American Dental Association (ADA), and the Mississippi Dental Association. He has completed both the basic and advanced courses for Fountain of Youth Dentures®, and is pursuing a fellowship at the Las Vegas Institute for Advanced Dental Studies in treating TMJ disorder and migraines. Dr. Teets's goal as a dentist is to get rid of his patients' tooth pain, help migraine sufferers find relief, and effectively restore smiles.
Dr. Teets is married and has two sons, ages 22 and 20. He also has three dogs and five cats, all of which are rescue animals. His hobbies include photography, art history, and reading.
Meet Our Team
At Biloxi Family Dental Care, our dental team focuses on providing each of our patients with comfortable, compassionate dental care and a pleasant, positive dental experience. We take our time with each patient, so each and every person receives the individualized care they deserve. We provide patient education, so you can make informed decisions regarding your oral health. Each of our team members is knowledgeable, caring, and highly trained, and will go the extra mile to help maximize your insurance benefits. We have bilingual staff members, allowing us to assist you in both English and Vietnamese. If you have any questions or need assistance, please feel free to talk with us. We are always happy to help, and we look forward to serving you!
Cindy – Practice Administrator
Cindy joined Biloxi Family Dental Care in 2008. She is an educator by training and took a two-month detour in 2008 to prepare a training manual for new practice administrators. One of the reasons she finds her work here so fulfilling is that it is a learning environment. Cindy gets to use her teaching skills to help educate patients about things like dental treatment and insurance. She also gets to be a student. She started out with no dental knowledge, and has since learned a great deal about dentistry and managing a dental practice. Another aspect she greatly enjoys about working here is forming relationships with our patients and seeing them realize their goal for improved oral health. Cindy contributes to our success by working behind the scenes, filing insurance claims, advocating for patients with their insurance companies, and completing reports and other clerical functions. In her leisure time, Cindy enjoys cooking, reading, travelling, and spending time with family and friends. Cindy is also an active member of the Advisory Board of Wings (youth theater group) at the Lynn Meadows Discovery Center.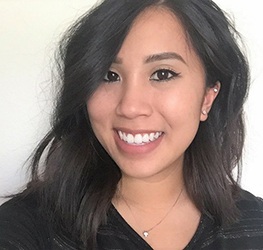 Tina – Registered Dental Hygienist
Tina is a graduate from Coastal Carolina Community College, where she earned an Associate of Dental Hygiene. As a student, she was chosen for a Hu-Friedy Golden Scaler Award, Academic Award, Clinical Award, Professional Achievement Award, and Colgate Student Total Achievement Recognition. Tina joined Biloxi Family Dental Care in December 2017, and she enjoys being a member of our dental family. She contributes to our success by putting the patients' needs first, listening to their concerns, and coming up with solutions. Tina strives to address any problems she sees and is committed to teaching each patient how to improve their oral health. Tina has been married since 2014 and has one son and two dogs. Her hobbies include watching Netflix, jogging, and shopping.
Carlos– Dental Assistant
Carlos joined our practice in 2018. He has extensive knowledge of dental procedures, as he assists with a local dental assisting program. He love making sure patients are comfortable and well taken care of. Carlos loves that he feels like he is a part of the family here at Biloxi Family Dental Care, and love that every patient is treated like family, as well. Carlos is married with one child. Carlos also helps teach a local taekwondo class in his spare time. His hobbies include martial arts and focusing on fitness. He also has two dogs, one cat, one turtle and two gerbils.